Delta Executor is one of the best Mobile Roblox executors right now. Unfortunately, it does not work smooth all the time.
Like other Roblox exploits, Delta users get an error 'Roblox Upgrade' sometimes. While you are here, you might be encountering the same error while launching Delta Executor on your Mobile. Don't you?
Whenever you launch Delta Executor on your phone, you get an error that says,
"Roblox Upgrade — Your version of Roblox is out of date and will not work properly. Taking you to the Google Play Store for an upgrade."
When you click on the 'Upgrade' located below this error message, you will be taken to Google Play Store. There, you will be asked to update your Roblox app.
When you tap on the Upgrade button, the updation process will begin. Unfortunately, when you are done upgrading Roblox, you will not be able to exploit games on it because you have just downloaded the official Roblox app.
Since Delta Executor is not available on Google Play Store, you can't upgrade it from there.
Since the number of Delta Executor getting Roblox Upgrade error has increased significantly nowadays, we have written a guide explaining how to update Delta Executor and fix the issue.
Without any further ado, let's get started:
How to Fix Delta Executor Roblox Upgrade Error?
Before I explain how to fix Roblox Upgrade or Delta Executor out of date error, let me tell you that this error only occurs when you have outdated version of the Mobile executor installed on your device.
Irrespective of whether you are using Arceus X, CodeX, Hydrogen Executor and Delta, if you have not updated the app to the latest version.
To fix Delta Executor Roblox Upgrade error, you need to update it to the latest version. If you don't know how to update Delta Executor then follow the steps written below:
First, you need to uninstall Delta Executor from your phone.
To do so, tap and hold on Delta icon.
When you do so, a bunch of options will appear, tap on Uninstall.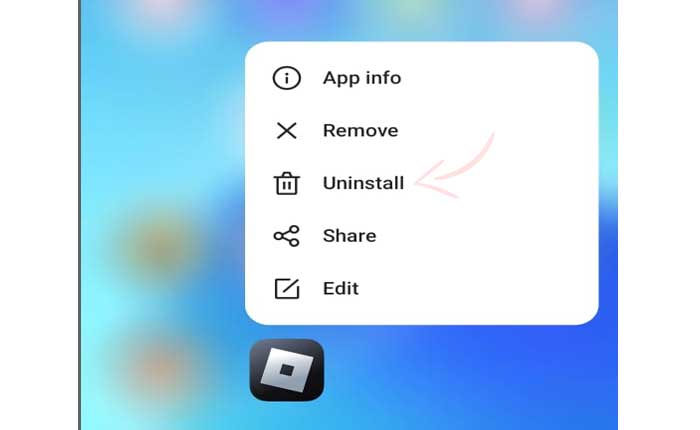 When you do so, a pop up window will appear, tap on the Uninstall option.
When you do so, you will have it uninstalled.
Now, visit Delta Executor's official website, delta-executor.com and then scroll down.
After that, click on the Download button.
Doing this will take you to the Main Download Page.
There, click on the Download Latest button.
When you do so, the apk file of the latest version will begin downloading.
Once the downloading process is concluded, go to the Download folder and then tap on the Delta APK file.
Doing this will begin the installation process.
Once it is installed, launch it and then log into Roblox using your email and password.
Once logged in, search for your favorite game and then tap on the Delta Executor GUI.
Now, go to the Script Hub and then exploit the game.
That's it.
That's everything you need to know to fix the Delta Executor Roblox Upgrade error.